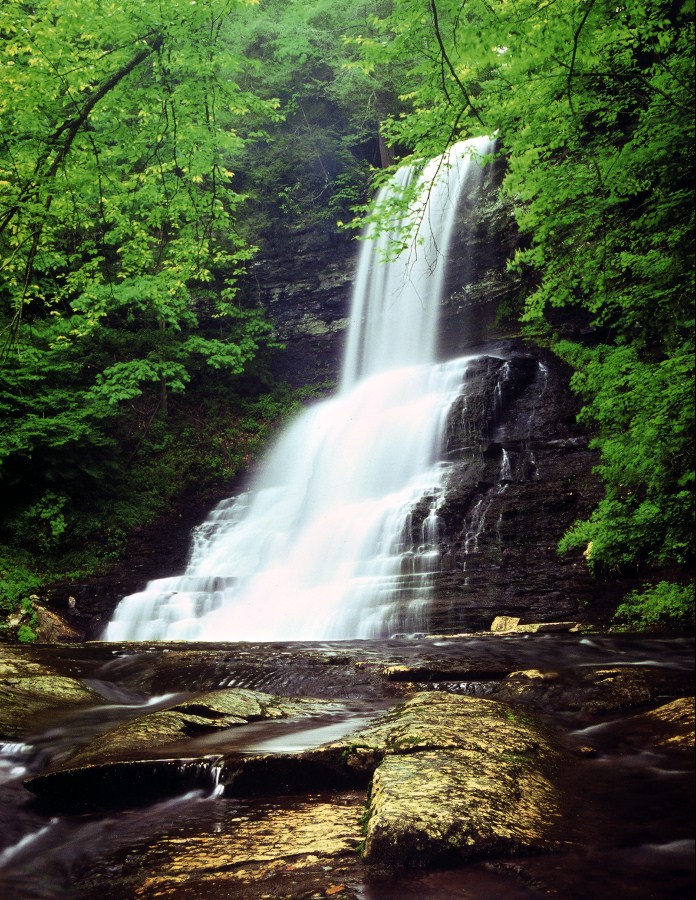 (CNN) — You're likely to sweat a little to get to some of the best waterfalls. But they deliver a cool refuge and a powerful reminder of nature's force.
The United States' waterfalls splash through national parks and preserves and are tucked away in state parks known only to nearby residents. Waterfall lovers will travel thousands of miles and hike or bike to see these prime examples of nature in action.
Here are 10 stunning waterfalls across the country that are well worth the effort.
Cascade Falls Giles County, Virginia
The creek waters of Cascade Falls in Virginia drop over a 69-foot rocky ledge into the pool below, giving the famous falls its name.
Some of the streams tumble over several ridges on their way, while others take the steep drop all at once. A 2-mile hike along Little Stony Creek will lead visitors to the falls. Many hikers take a second upper trail for the two-mile hike back. The Cascades Recreation Area is the beginning of the hike to the falls, with the trail also open to horses and bicycles, as well as year-round trout fishing.
During the winter, ice formations hang from the surrounding 200-foot cliff wall, with wooden stairs and platforms for close, easy viewing and great photographs of the falls.
Please look at the September 2014 Issue of Southern Living Magazine.